Original Recipe Library
Here are some of Jill's favourite recipes for you to enjoy. Go ahead and cook up something amazing!
(Note: the more than 175 recipes from Jill's previous website are being republished here over time. Check back here soon for more.)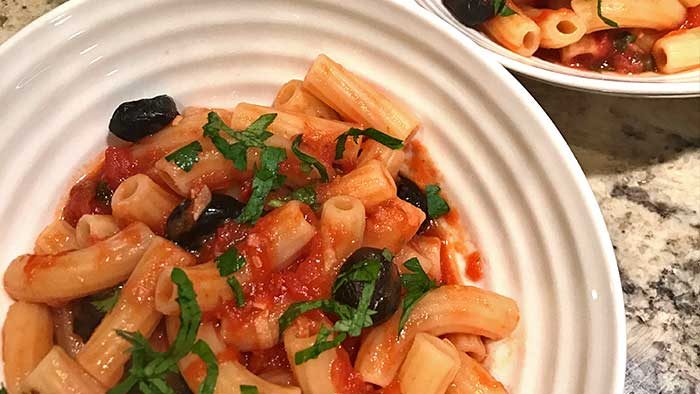 Jill's Pasta alla Puttanesca
This robust Italian dish originated in Naples. It features black olives, anchovies, capers and lots of garlic. A pinch of red chile flakes adds a subtle heat. This is one of our favourite quick pasta dinners.
Regular store hours
Mon-Fri 9:30AM-6PM
Saturday 8:00AM-6PM
Sundays  CLOSED
Nov/Dec hours
Mon-Fri 9:30AM-6PM
Saturday 8:00AM-6PM
Sunday  11:00AM-4PM